Inkjet Printer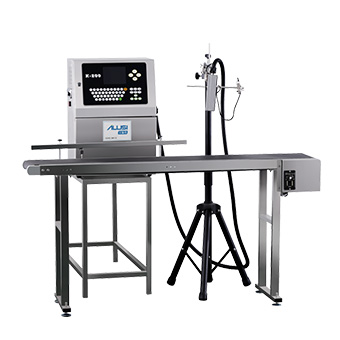 Printing character types: Arabic numerals, English, Chinese, graphics, trademarks, etc.


Printing functions :
Display and printing of sequence No., batch No., shift No. and product count;
Display and printing of date scheduling, real-time clock automatic change;
Information delayed printing, information repetitive storage and printing;
Printing of reverse and inverted characters;
Printing of characters thickened and widened by 1-9 times;
Free adjustment of character height and width.
The nozzle has stable ink jetting pressure, and setting, automatic detection and adjustment can be carried out.
The advanced ink viscosity measuring device and accurate control software ensure long-term constant ink viscosity.
The unique phase detection circuit and software are adopted to ensure printing quality under various environments.